Let's embrace it!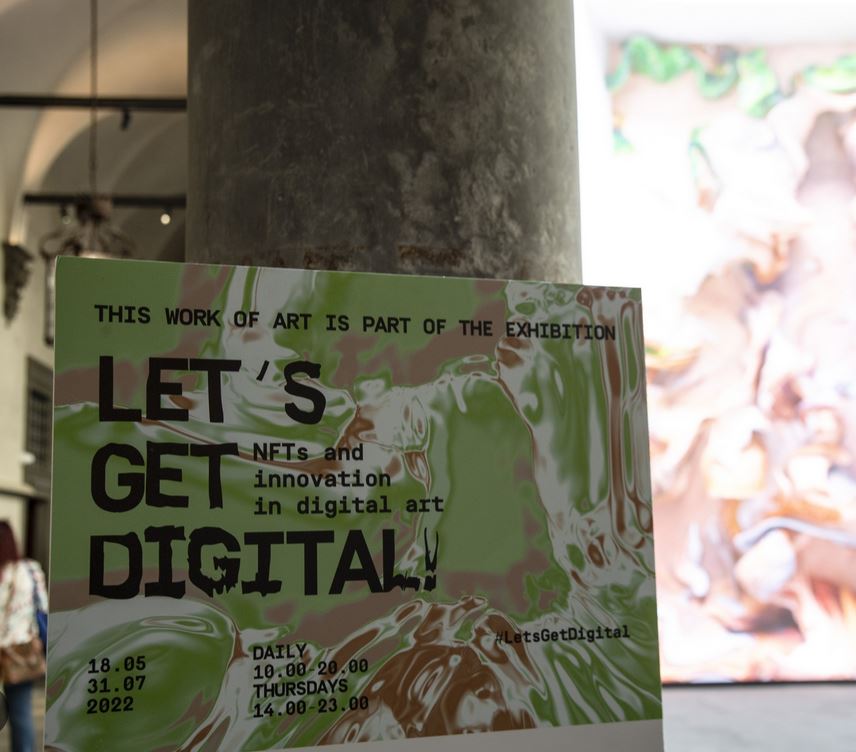 Last summer in Florence, during Studio Italia, I was skeptical when I bought my ticket for the exhibition Let's Get Digital NFTs and Innovation in Digital Art. I had to know if NFT art is and will be a fad or not. In Canada's national capital (Ottawa) art world, I kept hearing that it is not going to last, it's all smoke and mirrors, ya-ya-ya, etc. So, I entered the Palazzo Strozzi with an open mind. I saw the works, I read everything on the walls, and I came out of the exhibition thinking "It is here to stay." From that moment, on la Via de' Tomabuoni, I felt compelled as an art historian and art educator to embrace this new reality. Didn't we do it for Pop Art and Conceptual Art in the late '50s and '60s?
Back in Canada, I got informed of this new vision of art currently turning everything upside down. I have followed an excellent two-day seminar on the question, taken an NFT class on Udemy, and while in New York City, I bought at the MoMA the last copy of The Story of NFTs. I am currently devouring this book ¾ summary to come in another post. Indeed! NFTs are here to stay!
Believe it or not, I am now curating an NFT exhibit on behalf of BRAVO, a small art organization in Ontario. We received a modest grant from the Arts Council of Ontario. The money is not yet in the bank, but the call to artists has been completed. We have enough money for a maximum of 7 curious artists to partake in this adventure with us. This grant is conditional on the work being shown in a public gallery member of the Ontario Art Galleries Association.
I have already approached a few galleries, but all seem hesitant ¾ one already declined. It seems they have the very same doubts I had before visiting the show in Florence. I also felt a flicker of apprehension, and for valid reasons: artist's rights, presentation issues, reception from the public … It is true that it takes courage to present such an exhibition in POGGish Ontario. But isn't the role of art to fuel new ideas and new visions? I will always persevere in my "apostolate", to lead people to the love of Art.
Of course that more public galleries in Ontario will be contacted. However, all of you, who belong to the Walk the Arts community around the world, can you help me bring this exhibit to your place? All I need is a small alcove of 20 × 20 feet. There are no artworks to be transported since they are on the blockchain; tablets or printed works suffice. It is an easy show to put up, but with a difficult concept to apprehend. But as soon as you understand NFTs, I assure you that you will fall in love with this new way of seeing and acquiring art. I strongly recommend everyone to fully embrace it!