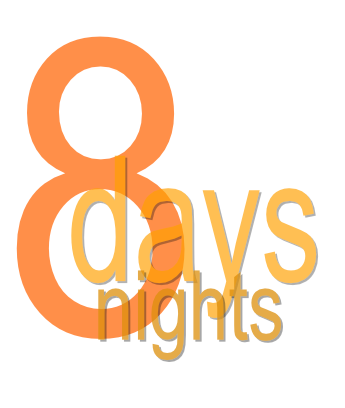 Studio Colombia
"If you're looking for an authentic experience of Colombian culture and food, look no further. As a non-artist the draw for me was the varied and interesting itinerary - many off the beaten track of usual tourist sites. The diverse culinary and cultural experiences made it perfect"
(R. Gallo, Ottawa, Canada, Studio Colombia Art & Eat 2019)
Studio Colombia ART & EAT | Watercolor Workshop and Foodie Trip
Learn Perspective Drawing and Watercolors while tasting Colombian Cuisine
 An 8-day art workshop and foodie trip in South America. Learn perspective drawing and the basics of watercolors and taste the best of Colombian Caribbean coastal food and culture. The perfect winter getaway!
February 17-25, 2024
(4 places left)
 The Art and Food Workshop

Our art workshop in South America is also a foodie trip and the perfect winter escape holiday. An art, food and culture vacation on the Colombian Caribbean Coast open to artists of all levels, art lovers, foodies, lifelong learners and snowbirds seeking unique cultural experiences at an affordable price. Eight full days learning perspective drawing and the very fundamentals of watercolors, and enjoying the best of Colombian Coastal food and culture.
Are you this adventurous person eager to expand your life experiences while learning basic watercolors skills and reaching depth in your drawings? Are you open-minded and willing to discover new cultures? Are you looking for a well organized and fulfilling winter escape in South America around delicious meals and new friends? If yes, Studio Colombia Art & Eat is for you!
So, this winter, instead of staying one "short" week somewhere in a Caribbean "compound", why not staying a "long" week (9 days) in Colombia to experience the stunning Caribbean coast from Puerto Colombia (Barranquilla) to Cartagena. In an Anthony Bourdain's kind of local food experience learn the fundamentals of Colombian Caribbean Cuisine … and watercolors and perspective drawing. After an art class, try the Mojarra con Arroz con Coco with a cold Colombian beer or Aguardiente. Paint on the beach just like Gauguin was doing in Tahiti. Attend cooking demonstrations by local chefs. Take part in a street food tour. Stay in comfortable and centrally located hotels. Paint, love, eat and drink sums up this unique winter vacation.  Since one of Walk the Arts directors was born in the Colombian Coast, we know all the ins and outs of this region, one of the most beautiful in South America. To ensure an intimate environment of our annual watercolor workshop and food trip, "ART|EAT Walk the Arts," we limit the size of our group to 8 participants only.
The aim of Studio Colombia is twofold. First, to provide participants with solid notions of watercolor and perspective drawing, and second, of course, to have a taste of Colombian Caribbean food and culture. What can you ask more of a winter getaway in South America?
During our art workshop and winter getaway in South America, we will introduce you to a series of exercises that will sharpen your visual perception of various drawing components: horizon line, vanishing points, basic proportions, etc. As for the watercolor workshop instruction, you will learn the do's and don'ts of this needy medium. On the foodie side, we will visit the local food markets, attend cooking demonstrations by local chefs, take part in a street food tour and taste local dishes on the beach.  Participants not too keen about food activities are free to devote more time to drawing and painting.  Those not too interested in drawing and painting can dedicate more time to the beach or other cultural activities. We have both an art instructor and a food/cooking facilitator to cover the group's needs. Please meet the team and read about our unique art-based cooking book.
Studio Colombia Art and Eat is also suitable for photographers, writers, college students, etc. For more details and the itinerary, click on the prospectus (see image below).
Location, Accommodation, and Meals
During the four nights at the small historical town of Puerto Colombia (25-minute ride from Barranquilla), we stay in a charming seafront cabaña type hotel with air-conditioned rooms and private bathrooms. The hotel runs a very good restaurant offering Caribbean coastal typical food. We will have some meals at our hotel and some others in Barranquilla.
While in Cartagena, we stay four nights at a four-star  hotel in Bocagrande El Laguito sector, a lively neighborhood full of restaurants, bars, and shops. The hotel has a restaurant and a large outdoor pool. The beach is right across the main entrance. Breakfast is offered at the hotel. You will find plenty of dining options nearby. Our Street Food Tour starts at El Laguito and ends at the Old City, a ten-minute taxi ride.
The Price
The price of our art workshop and winter getaway in the Colombian Caribbean Coast is CAD 2900 (around US$ 2200 at the current exchange rate) including group transfers from and to the arrival and departure airports (arrival in Barranquilla and departure from Cartagena), group transfer from Puerto Colombia to Cartagena and to all sites on schedule, 8-night double accommodation (4 nights in Pradomar and 4 nights in Cartagena); all breakfasts; one lunch, two dinners including wine, one evening street food tour, basic art supplies; art instruction, cooking classes/demonstrations, museum entrances, some drinks and all taxes. We offer single rooms for a supplement of CAD 775 (around US$ 575).
Article worth to read
Cartagena, Colombia (CNN) —
Cartagena, perched on Colombia's Caribbean coast, is quickly becoming a must-visit, especially for Americans and Canadians enjoying new, convenient flight routes.Click here to read.