"O Canada!"
A unique art workshop in the Ottawa region
A History of Landscape Painting
Feeling the Canadian Landscape
Introduction to Plein-Air Painting
Gastronomic Evening
Art workshop in Ottawa | Letting Go in Plein Air
Painting "my" landscape. Tackling "my" real!
Our unique art workshop in the Ottawa region is more than an introduction to plein air painting as you will learn to interpret and depict the landscape in a personal way. The reflection about the intertwining of two realities, nature's and yours as the viewer, will lead to a synthesis of both on canvas. The day will end with a discussion around an outdoor five-course gourmet meal. In a nutshell, a fun workshop that emphasizes knowledge, genuineness, colors, flavors, and new friendships. And August is such a beautiful time in Canada!
August 12, 2023 (no more than 10 participants)
Studio O Canada
Morning: 11:00 a.m. – 12:00 p.m. > At the National Gallery of Canada 
A walk-lecture at the National Gallery of Canada : The influence of religion in the making of the Canadian landscape.

Let's start with these short quotes from two of my mentors, both French philosophers (Yves M. Larocque): "Mentalities are shaped by fanatical messianism, by the postulate of salvation", it's "impregnation" as Régis Debray puts it. Edgar Morin, would use the term "cultural imprinting" and refers to religion as "this matrix imprint that gives structure". In other words, whether we like it or not, we are shaped by our religious background. In our context, the structure refers to the landscape painting.
Since the beginning of the Canadian social fabric, from the First Nations to the ongoing immigration, landscape painting has certainly evolved in Canada. Animist spirituality, Roman Catholicism, Protestantism, and other world religions undoubtedly shaped the way its inhabitants see and handle the landscape. This is what our "promenade" or "passeggiate" in Italian will outline, and on top of that, examining up close texture, colours and compositions of a few chosen landscapes, so we may get ready for the afternoon art workshop.
Afternoon 2:00 p.m. to 6:00 p.m. > in the Province of Québec
Your voice is indeed important to express your concern in seeing this transforming landscape; this is what we will altogether, address during this afternoon's painting class.
After our morning discussion, we will be ready to tackle the chosen subject with paint. At the end of the workshop, you might be bewildered by the apparently uncontrolled effervescence of your gesture, or the quietness and inquisitive attention given to your composition. Since everyone is different, between the frenzied and the calmness exists a vast territory of human emotions. It is that landscape that we will together explore in a very enjoyable and thoughtful manner.
Early Evening 6:00 p.m. to 7:00 p.m. > at Walk the Arts Headquarters
A cultural mediation with the neighborhood while having our aperitif. You will be showing your art, the result of your afternoon art workshop. Be ready to answer some questions and even sell your work.
Evening until 10:30 p.m. > Walk the Arts headquarters' gardens, called Lost Paradigm.
A 5-course dinner (with wine pairings) from our book Let Go! The Artists' Way of Cooking. The perfect way to end a creative and fun day.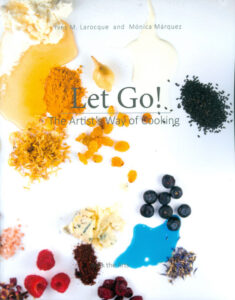 Price CAD $ 425 (plus applicable taxes)
Includes :
1 hour art history lecture at the National Gallery of Canada (380 Sussex Drive)
Transportation from the National Gallery of Canada to Walk the Arts' main office in the Ottawa region (44 Chemin du Vieux Chemin, Val-des-Monts)
3 to 4 hour plein air painting coaching in the medium of your choice (including a cultural mediation)
A 5-course outdoor gourmet dinner including wine
Return transportation from Walk the Arts to the National Gallery of Canada in Ottawa
 Price does not include art material and entrance to the National Gallery of Canada.

What to bring
Your easel 
One stretched canvas (around 16 in. x 12 in.)
Your usual art materials (tubes of paint, a paper palette pad, a pencil, rags, etc.)
A fleece, comfortable walking shoes, a hat, and a bottle of water.
Location
The painting and dinner location is situated 25 minutes north of Ottawa (Canada's National Capital) in the Gatineau Hill Region > https://www.tourismeoutaouais.com/en/services_en/collines-de-loutaouais/