"O Canada!"
A unique art workshop in the Ottawa region
A History of Landscape Painting
Feeling the Canadian Landscape
Introduction to Plein-Air Painting
Gastronomic Evening
Letting Go in Plein Air | Painting "my" landscape
Tackling "my" real!
Our unique art workshop in the Ottawa region is more than an introduction to plein air painting as you will learn to interpret and depict the landscape in a personal way. The reflection about the intertwining of two realities, nature's and yours as the viewer, will lead to a synthesis of both on canvas. The day will end with a discussion around an outdoor five-course gourmet meal. In a nutshell, a fun workshop that emphasizes knowledge, genuineness, colors, flavors, and new friendships. And August is such a beautiful time in Canada!
August 12, 2023 (no more than 10 participants)
The day in hybrid mode

Online and in-person outdoors
Morning 10:00 a.m. – 11:30 a.m. > from the comfort of your home
A Zoom conference entitled A brief history of landscape painting; from the Roman murals to the Venice Biennale.
Undoubtedly, over the last 2000 years, landscape painting has significantly evolved. This evolution may be explained by the relationship human beings maintained with the surrounding nature. Religion, urbanism, the Industrial Revolution, climatic change transformed the way how we envision nature and reproduce it on canvas. Today, should it be only viewed through its mere imitation or be witnessed through a deeply personal interpretation, yours? The talk will be followed by a discussion among the group, so we may get ready for the afternoon art workshop.
Afternoon 2:00 p.m. to 6:00 p.m. > in the Province of Québec
Your voice is indeed important to express your concern in seeing this transforming landscape; this is what we will altogether, address during this afternoon painting class.
After a brief presentation on a whiteboard and a few loosening exercises resulting in part from our morning discussion, we will be ready to tackle the chosen subject with paint. At the end of the workshop, you might be bewildered by the apparently uncontrolled effervescence of your gesture or the quietness and inquisitive attention given to your composition. Since everyone is different, between the frenzied and the calmness exists a vast territory of human emotions. It is that landscape that we will together explore in a very enjoyable and thoughtful manner.
Early Evening 6:00 p.m. to 7:00 p.m. > at Walk the Arts Headquarters
A cultural mediation with the neighborhood while having our aperitif. You will be showing your art, the result of your afternoon art workshop. Be ready to answer some questions and even sell your work.
Evening until 10:30 p.m. > Walk the Arts headquarters' gardens, called Lost Paradigm.
A 5-course dinner (with wine pairings) from our book Let Go! The Artists' Way of Cooking. The perfect way to end a creative and fun day.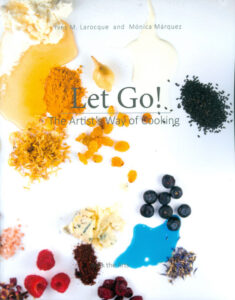 Price CAD $ 425 (plus applicable taxes)
Includes :
1 hour live online art history lecture on the landscape
Transportation from the National Gallery of Canada in Ottawa (380 Sussex) to Walk the Arts' main office in the Ottawa region (44 Chemin du Vieux Chemin, Val-des-Monts)
3 to 4 hour plein air painting coaching (including a cultural mediation)
A 5-course outdoor gourmet dinner including wine
Return transportation from Walk the Arts to the National Gallery of Canada in Ottawa
Material needed
> Your easel.
> Your usual art materials (paint, brushes, canvas, etc.)
> A fleece, comfortable walking shoes, a hat.
Location
The painting and dinner location is situated 25 minutes north of Ottawa (Canada's National Capital) in the Gatineau Hill Region > https://www.tourismeoutaouais.com/en/services_en/collines-de-loutaouais/