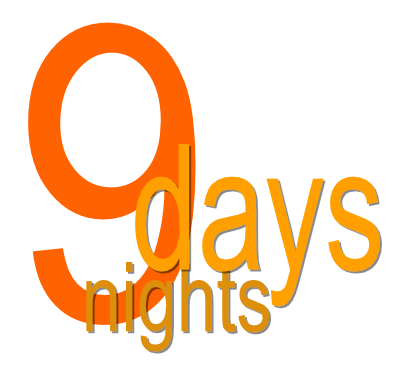 Studio Italia
"Studio Italia exceeded my expectations. Our setting and painting locations were once in a lifetime moments. My artwork grew by leaps and bounds during the workshop…the food was outrageously good and fresh…"!
(P. Adams, RI, USA, Studio Italia 2023)
Studio Italia |Top Plein Air Painting Workshop in Tuscany, Italy
Top art workshops in Italy (Tuscany) open to artists of all levels from beginners to advanced and all media (oils, acrylics, watercolors, etc.) . Offered since 1997, Studio Italia is a unique art retreat that combines plein air landscape painting, art history/theory lectures, touring and gastronomy. The perfect painting vacation!
October 1-10, 2023  (FULL) We have a waiting list. To be added, please send an email.

June 10 to 19, 2024  –  3 places left!

October 1-10, 2024  – 
3 places left!
 The Art Workshop
Studio Italia is a top art workshop in Italy (Tuscany) open to artists of all levels and all media (oils, acrylics, watercolors). This unique 9-day painting vacation in Tuscany offered since 1997 combines plein air landscape painting, art history/theory lectures, touring and gastronomy. As one of our former participants said, we offer "artistic growth, breathtaking beauty, delicious food, and new friendships".
Are you looking to improve your skills, to experience plein air painting and to get rid of the fear of painting outdoors? Do you want to capture the spirit, the essence and the mood of the landscape by working faster while learning basic techniques (values, contrast, color, perspective)? Are you trying to find your own artistic style? Do you want to increase your confidence while having fun, and making new friends around great meals? If yes, then Studio Italia is for you!
Our art classes in Italy are suitable for artists of all levels, from the very beginners looking to explore their creativity to the professionals searching for new concepts and challenges.
Nine full days devoted to plein air painting in Tuscany in the medium of your choice. Mornings are dedicated to instruction at the lodge, afternoons to lighter coaching in a beautiful town (Cortona, Montepulciano, Pienza, Lucignano, etc.) and evenings to discussions around gastronomic meals and wine (our cooking book). Also, we spend one day in Florence visiting the Uffizi Museum and some important sites. Studio Italia is so popular that 60 % of our former participants who wish to take their work to a new level, register for a second workshop in Provence.
Our groups comprising eight participants allow us to offer personalized instruction and an intimate environment that fosters creativity and fun. During our art workshops in Italy, our aim is to help you find personal avenues to express yourself. For this reason, we offer in-depth art theory discussions and art history lectures. Rest assured that our unique teaching approach and stimulating environment will help you to re-evaluate your pictorial themes, to renew your palette, and to gain confidence. Please read more about our teaching approach and meet your instructor Prof. Yves M. Larocque. We also invite you to subscribe to our blog.
Our painting vacation also suits the artist's partner who desires to enjoy Italy's landscape and famous cuisine and wines. Accompanying partners join all the daily expeditions to nearby towns, attend our stimulating art lectures and work on sketches if they wish.
Location, Accommodation, and Meals
Our art classes are offered in Tuscany, Italy near Cortona just in the middle of the beautiful regions of the Val di Chiana and the Val d'Orcia. We stay in a typical 19th-century Tuscan countryside house with the comfort of modern conveniences. Our house has several bedrooms with their own bathrooms, a living room with a fireplace, a large kitchen, a dining room, and a private swimming pool. It is the perfect place for a painting workshop in Italy.
As for our popular gastronomic meals, they reflect Italian cuisine with an emphasis on quality ingredients and a creative color approach (to know more about meals). The view of the hilltop medieval villages such as Pienza (The English Patient), Castelmuzio, or Prolio will undoubtedly leave you mesmerized (see the prospectus below).
Price
The price of our 9-night painting workshop in Tuscany for 2024 is CAD$ 3975  (around US$ 3000 at the current exchange rate). Price includes everything except for flight, two lunches, and an easy to carry art material list.
Price includes
painting instruction and art theory/art history lectures (Minimum of 6 hours per day)
9-night accommodation in single and double rooms; we offer limited single rooms at no extra cost on a first come, first served basis.
all breakfasts
7 great healthy lunches
9 gourmet dinners including great wines and after-dinner drinks
transportation from and to the Arezzo train station (our meeting point)
transportation to all painting/visiting sites (Montepulciano, Cortona, Pienza, Lucignano, etc.)
easels for everyone and turpentine and cobalt dryer for the oil painters.
train ticket to Florence
guided visit to the Uffizi Museum
all taxes
CALL> (800) 611-4789 or e-mail info@walkthearts.com