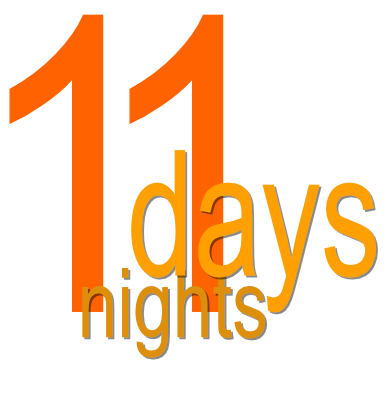 Atelier Provence
" This trip was beyond my wildest dreams! I grew as an artist and as a person. The painting locations were spectacular; the itinerary and accommodations were excellent; the food was wonderful; so many memorable moments..."
(T. Moe, MN, U.S.A, Atelier Provence and Barcelona 2023)
Atelier Provence | Top Art Workshops in Southern France
A 7-day art workshop in Southern France (Provence) followed by a 4-day art tour in Barcelona, Spain. Open to artists of all levels and media. A great combination of plein air painting, art history/theory, touring, museums and gourmet cuisine. The perfect painting vacation in Europe!
June 25 – July 6, 2024  – 5 places left!

The Art Workshop
Our unique 7-night art workshops in Southern France (Provence) are followed by a 4-night art tour in Barcelona, Spain. They are open to artists of all levels, from beginners to advanced, and all media (oils, acrylics, watercolors, etc.). It's a great opportunity to paint in the land of Cézanne, to enjoy famous Provençal and Catalan cuisine, and visit top art museums and sites in Barcelona. Indeed the perfect painting vacation in Europe!
You might be this person who wants to revitalize your creativity while improving your skills in landscape painting in Provence. Or you might want to experience new possibilities in your art and collect images for future works. Maybe you just want to be in the moment, lost in the lavender fields, while receiving positive and professional feedback. You may also wish to carry on in finding your own artistic style. If yes, rest assured that our art workshops in Southern France will help to boost your creativity, while providing you with a fun and fulfilling learning experience.
While Atelier Provence and Barcelona Art Tour is open to newcomers, it is also an alumni painting retreat. Why? Because many former participants of Studio Italia, had expressed interest in meeting again in a different creative environment that would allow them to move their art to a new level. And we thought, why not offer an art workshop in Provence, one of the most beautiful regions in Europe? To enrich the experience, we decided to combine it with a modern art history tour in the vibrant city of Barcelona, easily accessible by train from Avignon.
Our art workshops in Provence, Southern France consist of seven days devoted to plein air landscape painting in the medium of your choice (oils, acrylics, watercolors). Mornings are dedicated to instruction at our lodge, afternoons to lighter coaching in a Provençal town or site nearby such as Simiane La Rotonde, Forcalquier, Banon and Rustrel, and evenings to discussions around our popular gastronomic meals (our cooking book). You will be painting varied subjects, from lavender and poppy fields to ochre cliffs and beautiful mountain scenery. We spend one day in Aix in Provence painting at the foot of the Mont Sainte-Victoire (a must in the life of an artist!). We also visit Cézanne's studio, preserved as he left it in 1906. Read more about our approach and please register to our blog. As for our art trip to Barcelona, during the four days we will visit Gaudi's main sites, the Picasso and the Miró museums, the Contemporary Art Museum, and much more.
Location, accommodation, and meals
Our 11-night art workshop in Southern France and art tour in Spain is also a true painting holiday suitable for the artist's partner. During our seven-night art retreat, we stay in a beautiful domain near Banon (Alpes-de-Haute-Provence) a charming medieval village surrounded by lavender and wheat fields. Our house has several bedrooms with interior washrooms, a kitchen, a terrace, and a dining room. We also have a swimming pool, a sauna, a jacuzzi, a tennis court, and a boulodrome. Meals provided at the lodge reflect Provençal cuisine and its staples including olive oil, anchovies, tapenade, and lots of fresh herbs. As in all our workshops, we put emphasis on high-quality ingredients and a creative color approach. While in Barcelona, we stay in a centrally located hotel in the lively Raval sector, just off Las Ramblas, with plenty of restaurants and markets nearby.
Price
The price of our 11-night painting workshop/art history tour in Southern France and Spain for 2023 is CAD$ 4475 (around US$ 3350 at the current exchange rate).
Price includes
painting instruction, art theory, and art history lectures (More than 45 hours of instruction).
11-night double accommodation (7 nights in Provence and 4 nights in Barcelona). We have limited single rooms for an extra cost of CAD$ 850 (around US$ 650).
all breakfasts
6 great healthy lunches
6 gourmet dinners including great wines and after-dinner drinks
transportation from the Manosque train station to our lodge
transportation to all painting/visiting sites and to all museums on schedule
easels for everyone and turpentine and cobalt dryer for the oil painters
transportation to the Avignon TGV train station
TGV train ticket Avignon-Barcelona
transportation and entrance fees to Cézanne's studio in Aix en Provence (L'Atelier des Lauves) and while in Barcelona, Gaudi's sites including the Casa Batló, the Palau Güell and the Sagrada Familia, the Contemporary Art Museum MACBA, the Museo Nacional de Arte de Catalunya, the Joan Miró Foundation and the Picasso Museum,
the services of a Spanish-speaking interpreter on board
all taxes.
CALL> (800) 611-4789 or e-mail info@walkthearts.com